SPECIAL EVENT
READING – QQ&A – BOOK SIGNING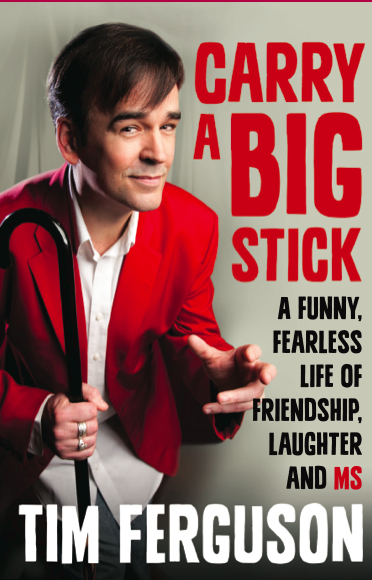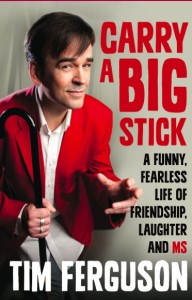 Tim Ferguson began as a star of the international comedy circuit. Along with Paul McDermott and Richard Fidler he was part of the edgy, provocative and very funny Doug Anthony All Stars (DAAS). A decade after the three mates began busking on the streets of Canberra, they were performing a season in a London theatre and had achieved their ambition to become the self-styled rock stars of comedy.
Then, all of sudden, he woke up one morning and his whole left side wouldn't work. He'd had a lurking suspicion that something was wrong and after more episodes he went to the doctor thinking he'd be told to change his diet and get more sleep. It wasn't so simple. An eventual diagnosis of multiple sclerosis (MS) meant an end to his frenetic, high-energy life.
Tim Ferguson's memoir, Carry a Big Stick, tells his story. It will make people laugh but will also give inspiration to all the people doing it tough. A lot of people keep MS to themselves because it's invisible. Meandering through Tim's life this book reminds us that while diagnosis has changed him a lot, his quick wit and sense of humour are not affected.
You are invited to meet Tim Ferguson when he introduces Carry a Big Stick!
WHERE: BERKELOUW BOOKS
12-14 Park Street, Mona Vale, 2103, Sydney, AU
WHEN: Thu, 10th Oct
Time: 6:30 PM to 8:30 PM –
BOOKINGS are essential and can be made by phone on 9979 2112 or by email to monavale@berkelouw.com.au.
COST: $ 8.50 which will be credited against any purchases on the evening.