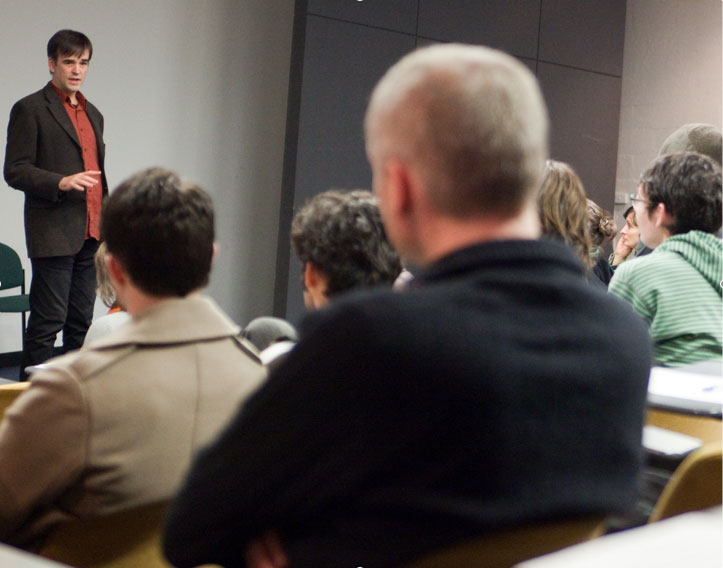 Want to write comedy for stage or screen?
Do you have a comedy concept for film or TV but have no clue how to get it to the next level, let alone get it made?
Do you want to improve your standup comedy writing skills?
Try the 2-day CHEEKY MONKEY COMEDY COURSE at RMIT University, Melbourne.
This exciting weekend course offers the skills needed to write comedy for the screen, stage & standup.
Whether you are a Beginner or Professional, the course works to improve your understanding of comedy principles.
Discover original techniques to create jokes, stories and comic characters.
Get your act, show or movie script to the next level.
See how to pitch your ideas to the world market.
You will have the chance to improve your comedy skills with Australia's internationally acclaimed 'comedy doctor', Tim Ferguson.
If you're already a professional screenwriter, a working knowledge of comedy can offer you a new lucrative income stream.
"The best thing about Tim's comedy course is that it's really practical. It's not like other courses I've done where you are left thinking "OK, great theory – but how do I make use of that?" Tim makes it very clear how you can apply what you learn to your own comedy writing."
Jehan Ratnatunga (youtube Premium Channels Strategist, USA)
"Learning the inner mechanics of comedy with Tim has provided me with tons of knowledge to draw upon on my journey to writing an award winning movie or TV series."
Henry Inglis, Screenwriter/Comedian (Henry & Aaron – Winners of Movie Extra Webfest 2011)
"I would highly recommend this course for anyone interested in understanding about how comedy works. Seriously – the best money I've spent."
Craig Annis (Presenter, SAFM)
NEW COURSE NOW AVAILABLE –
WHEN:
Sat 14th Sept & Sun 15th Sept 2013
10:00am – 5:00pm
WHERE:
RMIT University, School of Media & Communication,
23-27 Cardigan Street, South Carlton, VIC