PITCHING FOR FILM & TV
You've done the hard work, but if you can't sell you ideas, you're in trouble.
Knowing how to 'pitch' your scripts and concepts is a vital skill for anyone aiming to work in the film and TV industries.
Australia's foremost Pitching teachers, Marc Gracie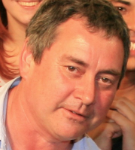 and Tim Ferguson, share the secrets of pitching in a dynamic 2-day weekend workshop. (28th & 29th April 2012)
Marc Gracie has made eight feature films (incl. The Craic, The Tumbler) and hundreds of hours of entertainment & comedy TV (incl. Full Frontal, The Adventures of Lano & Woodley). Tim Ferguson has made dozens of TV series in Australian and Britain.
These two international professionals have trained hundreds of writers and producers in the secrets of pitching.
Whether you want to sell to domestic and international markets these media insiders can get you prepared.
Content:
The sessions include lectures, workshops and one-on-one feedback.
You'll see how to present your ideas for funding, development and production.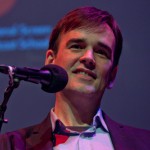 You will learn secrets to:
• Package your projects into industry-ready documents and supporting materials
• Sharpen you presentation skills
• Learn the 'performance of the pitch'
• Find out what producers and networks want from you
• Practice 'elevator pitches' and full pitching sessions
• Deliver on industry expectations and conventions
• Take control of your media career
"This course is the ultimate fast track to mastering the art of pitching for Australia and the USA. It has been hugely beneficial for my career."
Rachel Ray (Creative Director/Manager)
"Gracie and Ferguson trained me to pitch my projects for film and TV. I've since won national awards for pitching and my feature film is in production development. Don't hesitate- just do the course!"
Jehan Ratnatunga (Senior Associate TV & Film Content Strategy YouTube, USA)
Suited to:
Screenwriters and Producers
Materials supplied:
Original documents on pitching and selling
Materials to bring:
Pencil and notebook or laptop computer
DATES:
Sat 28 Apr 2012 to Sun 29 Apr 2012