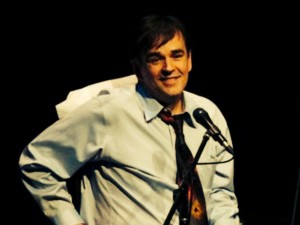 Sydney Writers Festival Presents "Tim's Sticks & Giggles"!
A hilarious event!
Come see Tim Ferguson share his amazing story.
From a frenetic, high-energy life touring the international comedy circuit to carrying a Big Stick after being diagnosed with MS. MS might have changed him a bit, but Tim's comedy is still as sharp as ever.
His book 'Carry A Big Stick' is a worldwide phenomenon.
WHEN:
Wednesday, May 21 2014
6:30 PM – 7:30 PM
WHERE:
Penrith City Library,
601 High Street, Penrith
COST: $5 including light refreshments
BOOKINGS: 02 4732 7891
Presented by Penrith City Library and supported by the University of Western Sydney.