Tim Ferguson talks comedy
[Mon 27/08/2012]
By Anthony Soegito
Tim Ferguson has a liveliness and enthusiasm that is as infectious as it is energising, even over the phone. "I have nothing to do with Julian Assange, I did not set him up! And anyone who says so is only half-accurate!" It's obvious even from the briefest of encounters that Ferguson is a born entertainer.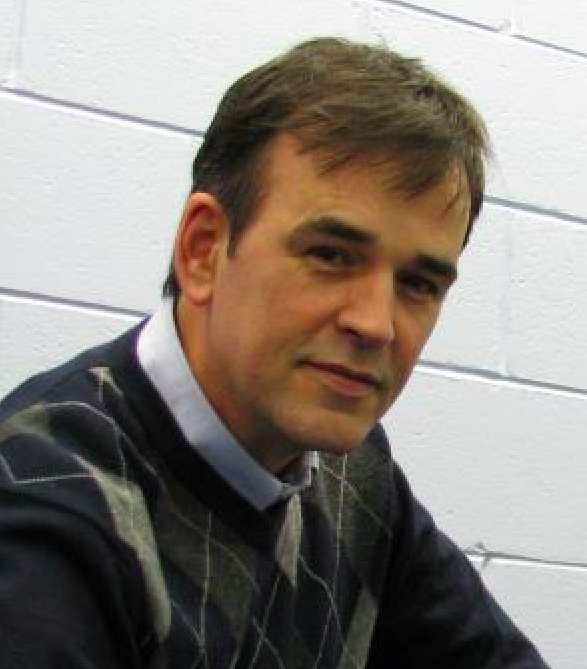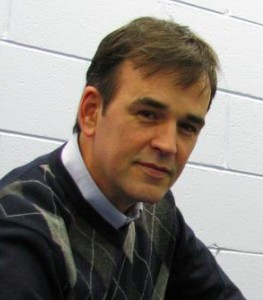 First rising to fame in the musical comedy group The Doug Anthony Allstars with Richard Fidler and Paul McDermott, Ferguson has gone on to become one of Australia's top comedy writers and performers. Ferguson still performs to this day, most recently with his stand-up show, Carry A Big Stick at the 2012 Melbourne International Comedy Festival earlier this year, which explored the impact that Multiple Sclerosis has had on his life and career.
Ferguson and co-writer Edwina Exton are now focusing on getting their script Circle Work, into production. A romantic comedy, Circle Work is "a bachelor/spinster ball-and-ute muster story. So it's about two people: a young man and a young woman who work in a circle-work team."
The 'circle work' of the title refers to "the Australian sport of driving in circles very fast. You know, chuckin' doughnuts, fishtails, figure eights – and the hero and heroine of the story do it tandem – and so we have two cars doing this act. When the girl says she's leaving town, the boy has one night to tell her he loves her which of course, for an Australian male, that's almost impossible."
The script took around six years to develop.
"You're much better working hard on the script for a long, long time than finding out that writing it quickly just doesn't work. And luckily both Edwina and I have other things in our lives so we've been able to devote a lot of time to this project without starving to death."
Ferguson looked to Notting Hill as inspiration. "I love Notting Hill. I know screenwriters reading this will roll their eyes and say 'oh no, how could you enjoy such a film' and all I can say is it's one of the most successful romantic comedies in human history. And only an Australian screenwriter would diss it."
Ferguson's past in stand-up and live performance has informed his approach to writing.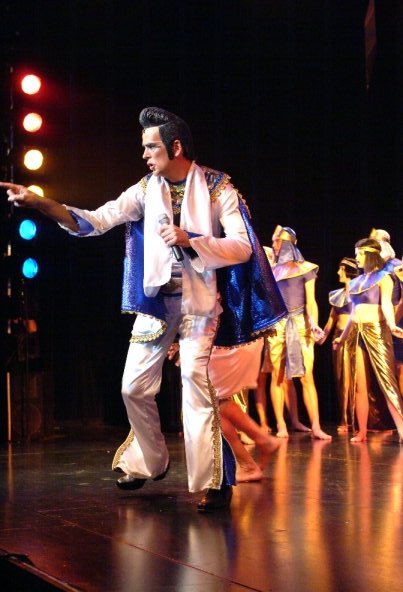 "The principles of comedy are the same in any form really whether it's stand up or whether you're writing a sitcom or a funny film; they all tend to operate using the same principles. The heart of all humour is the muscle of truth, which in many ways overpowers the imperative for realism. Realism and comedy make uncomfortable bedfellows at the best of times, but it's about making characters act believably whether you're a stand-up with a silly hat on or whether you're writing a character in a romantic comedy."
This grounding in comedy has led Ferguson into the teaching field, earning him the RMIT Sessional Teacher of the Year Award in 2010.
"About five years ago I spoke to a bunch of Australian screenwriters and it struck me that they not only knew nothing about comedy but they actually underestimated the importance of comedy no matter how dark a drama that script might be. Their ignorance of the fact that there are two masks for drama: one cries and one laughs."
Ferguson sought to inform writers, first with a book The Cheeky Monkey from Currency Press, which explains to screenwriters how to use comedy, and through education by teaching "a new generation of screenwriters exactly what that 'laughing mask' is made of; that there are principles in comedy."
Ferguson took Circle Work for a reading at the PAC Script Lab at CinefestOZ in Western Australia with actors Emma Booth, Matilda Brown, Sean Keenan, Emma Griffin and Josh Brennan, among others. "When I saw the list I couldn't believe it. I just thought we'd get a pack of nuffnuts like me. No, these are all high-profile professional actors, so someone must like it."
Ever the entertainer, Ferguson was also the Master of Ceremonies for the event. "I'll be wearing a Darth Vader helmet. That way people can say 'he really does have the power.'"