"The Cheeky Monkey – Writing Narrative Comedy"
is the ultimate comedy-writing manual.

From one of Australia's most successful comedians and Sitcom creators, comes The Cheeky Monkey, a manual to 'unlock the code' to comedy writing.
The book is an analytical study and practitioner's guide to the art of comedy writing.
The insights and exercises will help you:
* Develop a sitcom or comedy movie
* Write jokes
* Create funny stories
* Build comedy characters
* Sell your work
Many of Tim's principles also apply to writing funny stand-up, comedy plays, comedy novels and comedy movies.
Simple, incisive and practical, The Cheeky Monkey covers everything you need to know about comedy writing.
Get serious about your comedy writing- and save yourself years of trial and error!
To own a copy of The Cheek Monkey – Writing Narrative Comedy go to: CURRENCY.COM.AU
NOW AVAILABLE ON iTunes and Kindle
"This is by far the most awesome book on comedy writing ever written…
I wrote the million-seller comedy videogame: 'Looney Tunes – Acme Arsenal', and used loads of the awesome tips, tricks and ideas from Tim's book. This stuff works!"
(JT Velikovsky Transmedia Writer-Director-Producer & Film Story R.O.I. Guru http://storyality.wordpress.com/)
"It's already being called 'Bible'. We won't be able to live without it!"
(Robert Jones, Producer USA)
""This book is brilliant, I thoroughly enjoyed it! A detailed game-plan for creating comedy. Not easy, of course, but a wonderful step by step recipe. "
(Ed Love, Screenwriter, Director UK)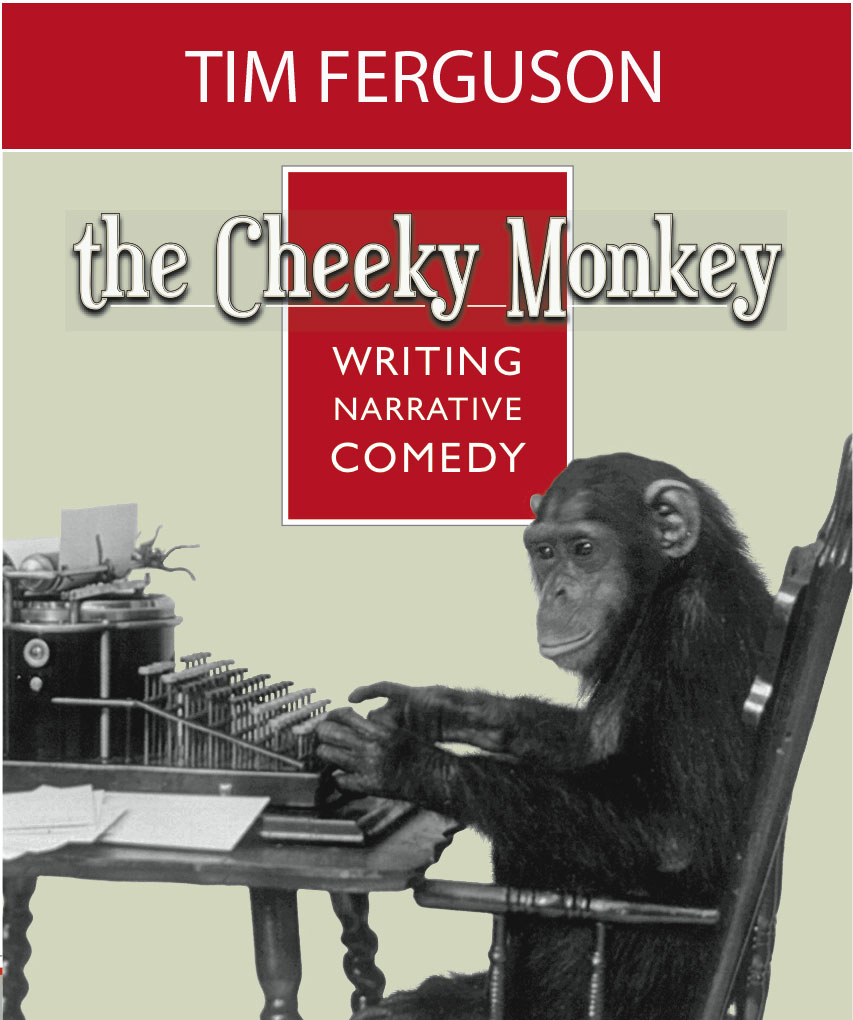 "You don't need to aspire to write comedy to find this book entertaining and instructive."
(The Age, Melbourne)