A Cheeky Monkey Walks Into a Bar…
The principles of narrative comedy with Tim Ferguson
You may have watched a lot of comedy. But have you truly looked at it?
Do you think every Drama doesn't need Comedy?
And, are you broke?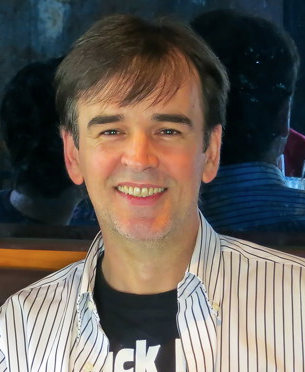 Good news – The Australian Writers Guild presents Tim Ferguson showing how comedy works, creatively and professionally.
He will explain comedy as a craft, with ancient principles and conventions that you can use in you own way.
To gain the edge in a competitive industry, you must have a working knowledge of the principles of narrative comedy. Tim Ferguson can open the door to comedy writing for the screen and stage for you.
See Tim before you write another word!
Tim Ferguson wrote Australia's only narrative comedy writing manual, 'The Cheeky Monkey'. He is a comedian, producer and screenwriter. He toured internationally with comedy trio the Doug Anthony Allstars (DAAS), Australia's most successful comedy team. He has made dozens of comedy and entertainment TV series in Australia and Britain.
Be quick, Tim's seminars book out in next to no time!
WHEN: Monday 15 July, 6.30pm for a 7.00pm start
WHERE: The Edinburgh Room, upstairs at the Harlequin Hotel, 152-156 Harris St, Pyrmont
COST: AWG members- $5; Guests welcome – $10
The AWG NSW Committee thanks Screen NSW for their on-going support of NSW Member events.