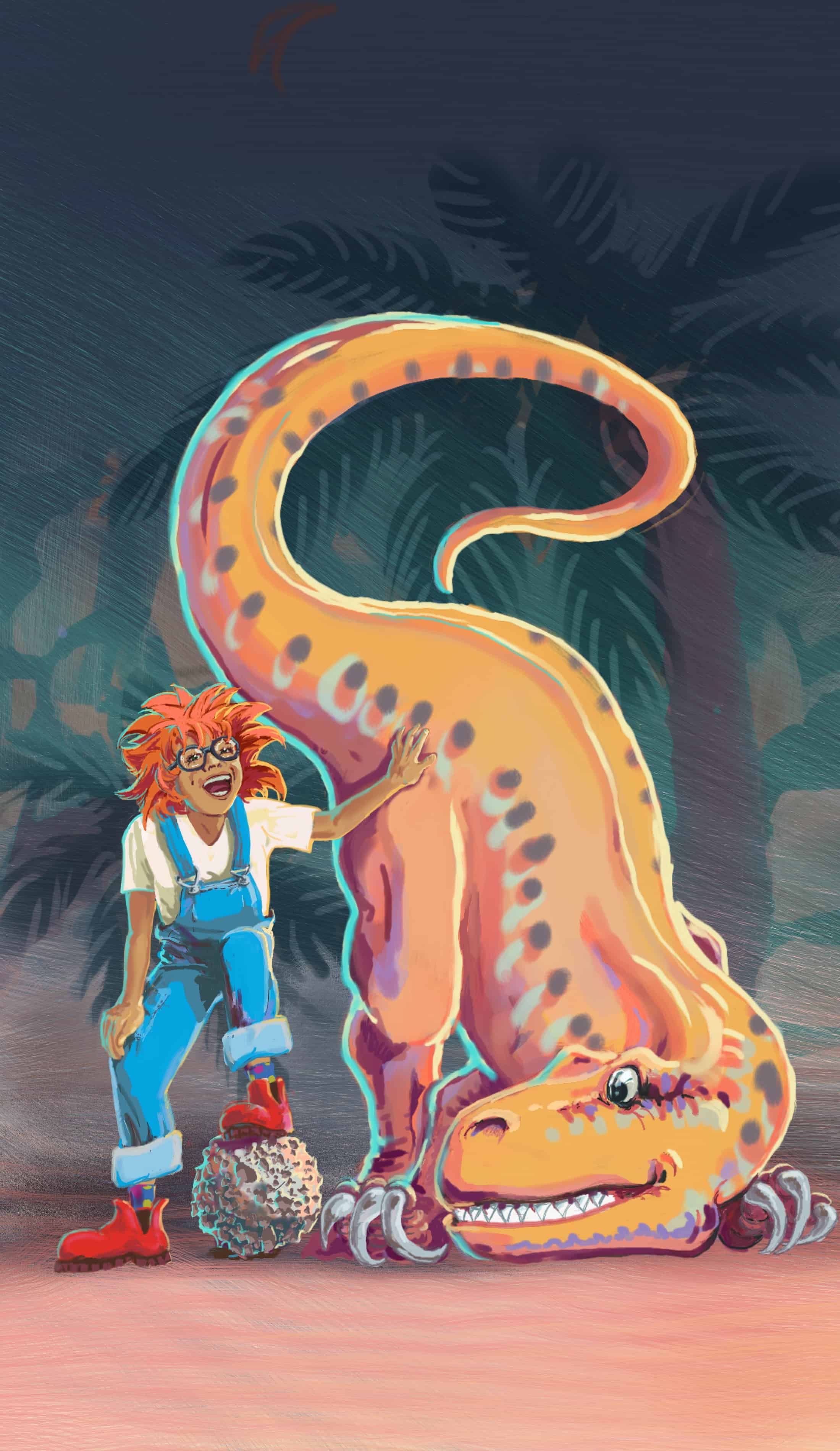 Join Tim Ferguson, composer Geoff Willis & children's education specialist David Willis for a morning of musical adventure storytelling.
Billie & the Dinosaurs is a mixture of orchestral music and storytelling.
Audiences discover the unique paleontology of the Australian continent following the hero of the story, Billie, on her amazing adventure.
THE STORY: Billie is an outback Australian girl who runs away from school bullies.
She finds a mysterious waterfall, falls through the water and discovers a world of dinosaurs – Australian dinosaurs! The Muttaburrasaurus, Mythunga-Camera, Australovenator…
Trouble starts when the dinosaurs follow Billie home to eat the bullies…
Suitable for: Primary School Years 1 to 6 & Prep
Subject areas: Music, Sciences, Social sciences
See the show at Melbourne's Arts Learning Festival.
May 2, 3, 4
DETAILS & BOOKINGS: Click Here
SCHOOLS & TEACHERS INFO
A new Australian performance piece for youth- and symphony orchestras.

It's a similar format to 'Peter & The Wolf' (Narrator & Orchestra) 
It's written to be playable by youth orchestras (teens) 
aimed at audience aged 4-12. (Length: 45 minutes.)

– Story written by Chris Thompson & Tim Ferguson
Score by Geoff Willis (Arrangements by Richard Linton)
 
A full score, script and education handbooks are available if you'd like to see more.

To discuss performing this exciting piece, contact writer/producer Tim Ferguson at:
tim@cheekymonkeycomedy.com

FOR MORE INFO CLICK HERE

©Tim Ferguson & Geoff Willis & Chris Thompson