SPIN  OUT is a local big-screen comedy romance, written by Tim Ferguson and Edwina Exton. Learn more about this Australian Bush-Comedy movie.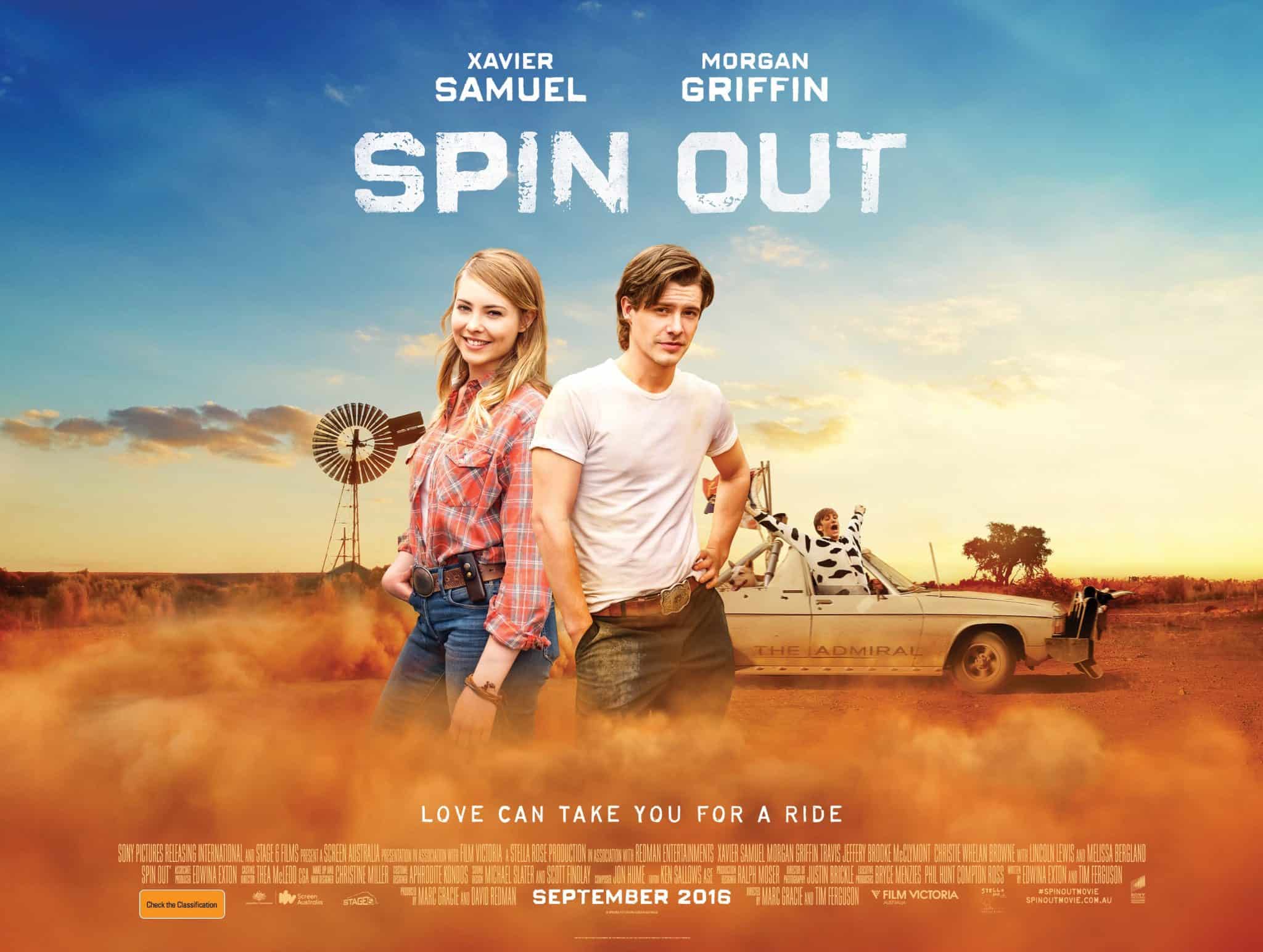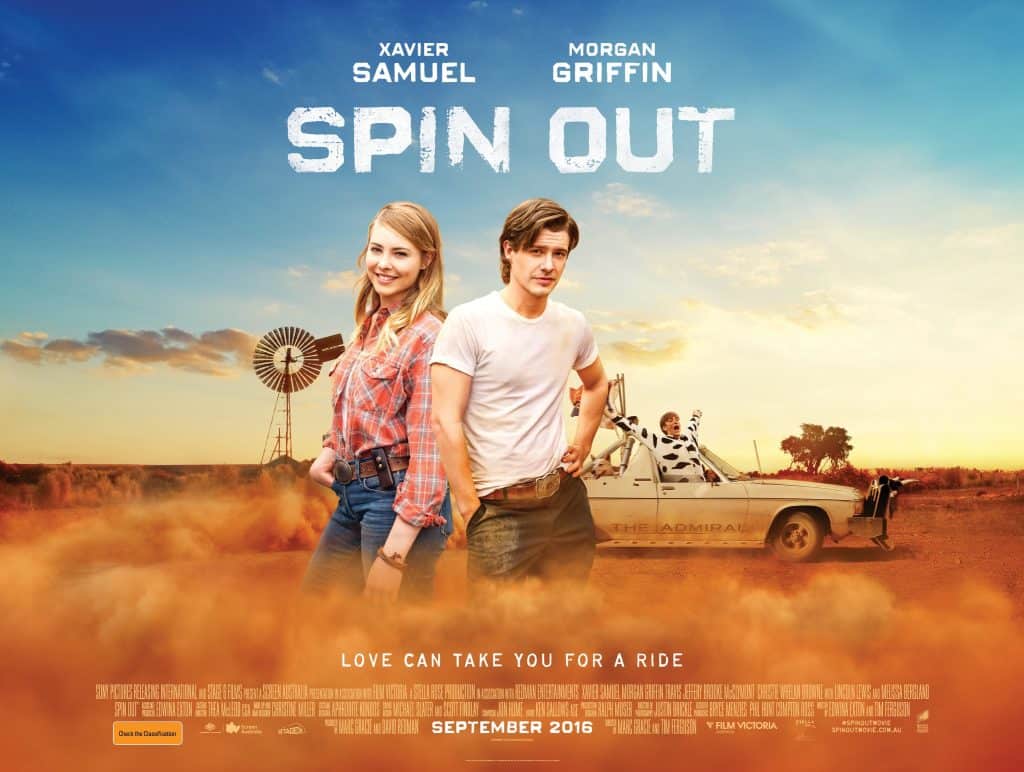 The Australian Bush-Comedy movie
Now on Google Play & iTunes!
GET THE DVD – Click Here
DOWNLOAD from iTunes – Click Here
WATCH THE SPIN OUT TRAILER
About the movie Spin Out
INFO FROM THE SET OF THE MOVIE: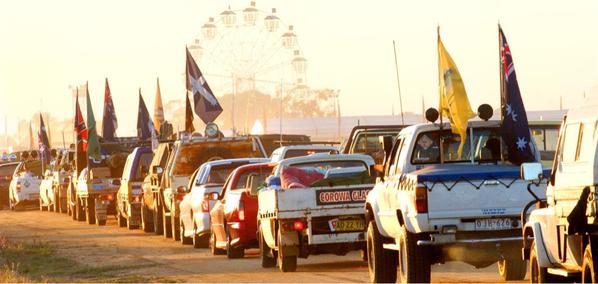 'SPIN OUT' SET TO SHOOT IN SHEPPARTON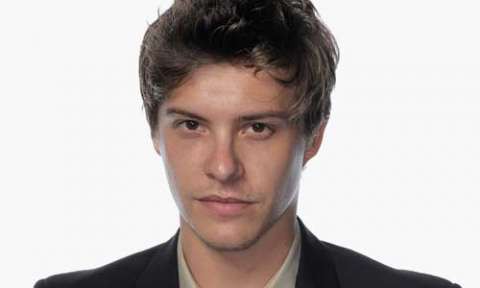 SPIN  OUT, Sony Pictures Releasing's local big screen comedy romance, filmed in the Victorian country town of Shepparton from Tuesday, August 18.
SPIN OUT was written by Tim Ferguson & Edwina Exton. Ferguson will also direct with legendary filmmaker Marc Gracie. It's an irresistible ode to a distinctly Australian slice of life.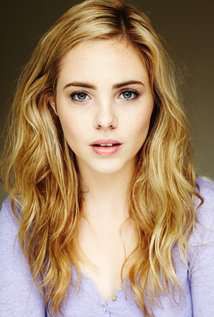 Xavier Samuel (Fury, The Twilight Saga: Breaking Dawn – Part 2, A Few Best Men) will star alongside Morgan Griffin (San Andreas, Louder Than Words, Charlie & Boots) and be supported by a talented group of actors that include Lincoln Lewis (Gallipoli, Tomorrow When the War Began), Melissa Bergland (Winners and Losers, Relative Happiness), Tessa James (Love Child, Home and Away) and Brooke McClymont, of Australia's number one country group, The McClymonts.
SPIN OUT follows a slow-burning attraction between two long-time friends, Billy (Xavier Samuel) and Lucy (Morgan Griffin) – both in denial over their inescapable desire for each other. But as change beckons, they must confront their feelings amidst the backdrop of their town's Ute Muster and annual B&S Ball…or go their separate ways. SPIN OUT will make us laugh, cry and even cheer, with some of the most electrifying UTE 'circle work' action ever captured on-screen.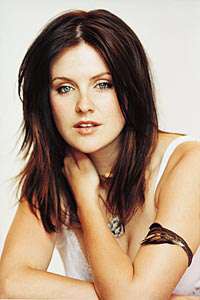 Stephen Basil-Jones, Sony Pictures' Managing Director, said, "We're thrilled to be involved with such a great local project, which we've championed over several years to get made. We've worked closely with the filmmakers to ensure we deliver a thoroughly entertaining movie that will resonate with a broad youth audience. The music too will be a key asset for us and we've received fabulous support from our partners at Sony/AT Music Publishing".
Marc Gracie will also produce in conjunction with David Redman (Till Human Voices Wake Us, Strange Bedfellows).
"SPIN OUT has been in development for many years," said writer/director Tim Ferguson, "so to finally be able to celebrate and share these uniquely Australian cultural events, is just wonderful and lots of fun, especially as several of the incidents in the story have been inspired by our own personal experiences…some of which were very naughty!"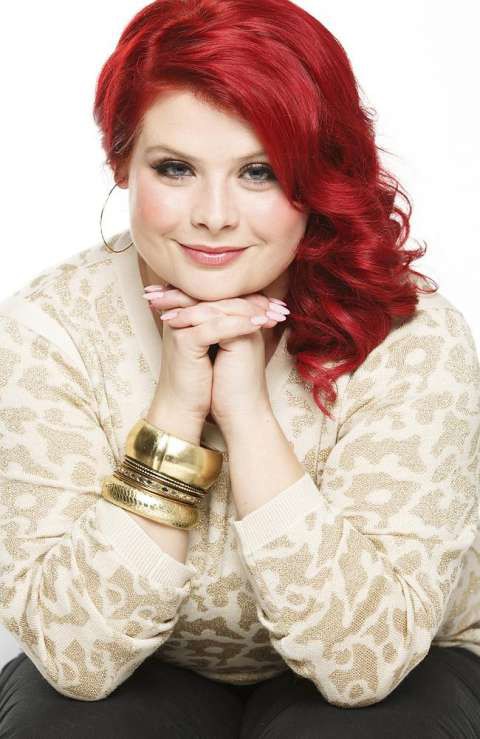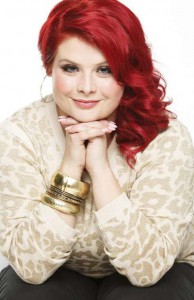 Said producer David Redman, "We're aiming for total authenticity in depicting this taste of Australian life and are committed to working with the Shepparton community, who have been so generous in welcoming us to their beautiful city. With the benefit of their support and our producing partners, we look forward to creating a film which in many ways will be a valentine to the generous, fun-loving, Australian spirit."
To be shot entirely on location in Shepparton from 18 August until 13 September, SPIN OUT is a Sony Pictures Worldwide Acquisitions and Screen Australia, in association with Film Victoria, presentation of a Stella Rose Production, in association with Redman Entertainments.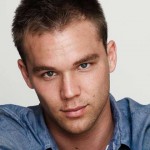 Sony Pictures Releasing, who have worldwide rights, plan to release the film in Australian cinemas in SEPTEMBER 2016.