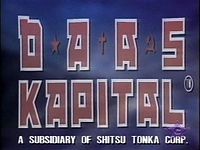 The Doug Anthony Allstars (DAAS) have launched the DVD of their sci-fi sitcom DAAS KAPITAL!
The controversial comedy series was banned in Japan and Germany.
The notorious international comedy trio have finally released the show that rocked the TV world.
DAAS KAPITAL revolutionised world comedy.
The show applies the trio's formula: Sex, Violence and Sex.
Winner of 14 international awards, the series remains a technological tour-de-force. It combines live-action with animation, groundbreaking special effects, animatronic puppets and dangerous pyrotechnics.
The show co-starred comic kings Bob Downe, Paul Livingston & Michael Petroni.
Tim Ferguson, Paul McDermott & Richard Fidler – the men who built the legend.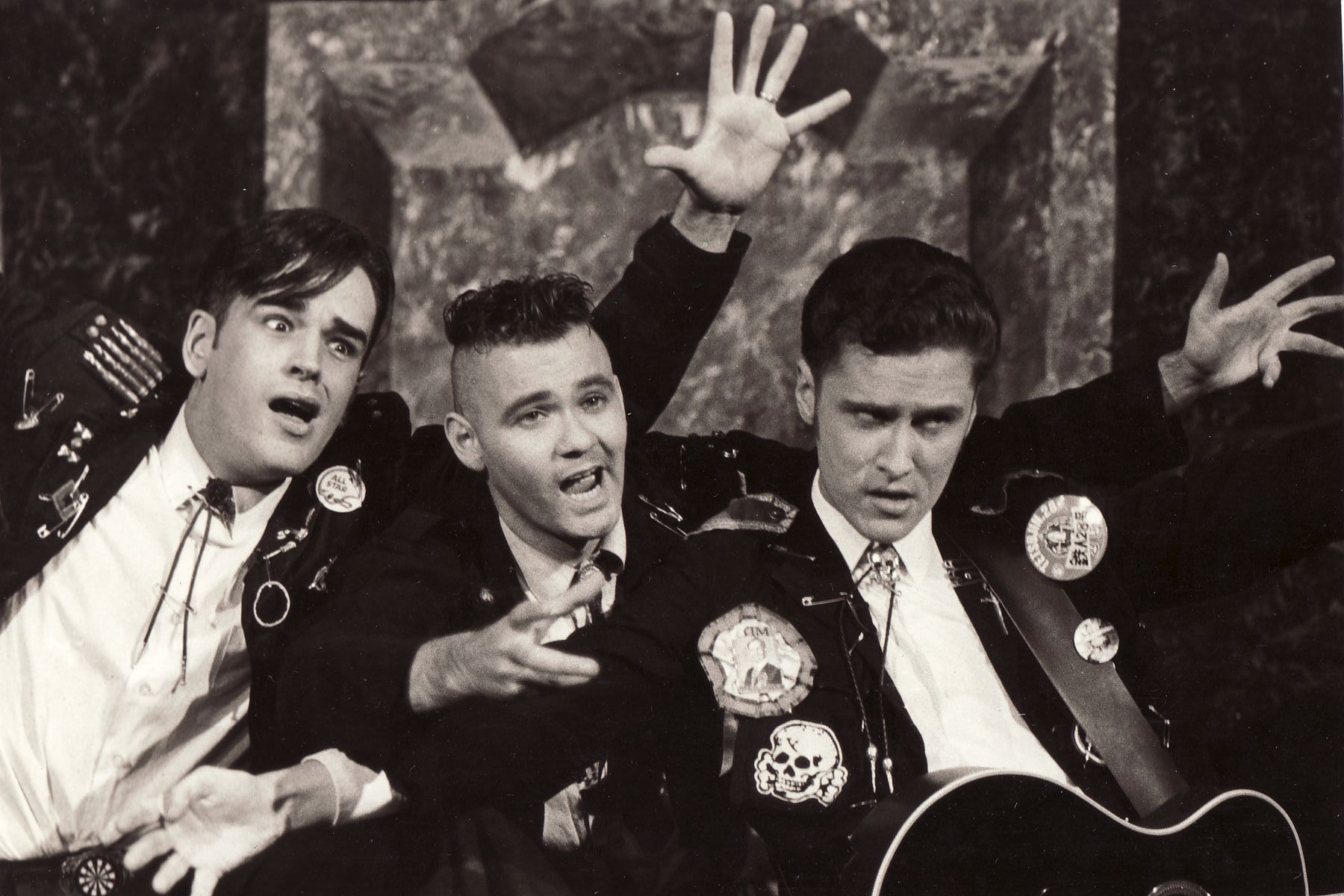 DAAS KAPITAL is offensive to some viewers.
"Explosive comedy on a sci-fi highwire." (Rolling Stone USA)
"Sexy, violent, comic genius." (London Times)
"Not accurate." (Tokyo Times)
"There will never be a series like DAAS KAPITAL again." (Australian Broadcasting Corporation)
WARNING: 'DAAS KAPITAL' contains frequent violence, coarse language, horror, sexual, drug and adult elements.
GET YOUR COPY HERE: DAAS KAPITAL DVD