The Doug Anthony Allstars – Live On Stage!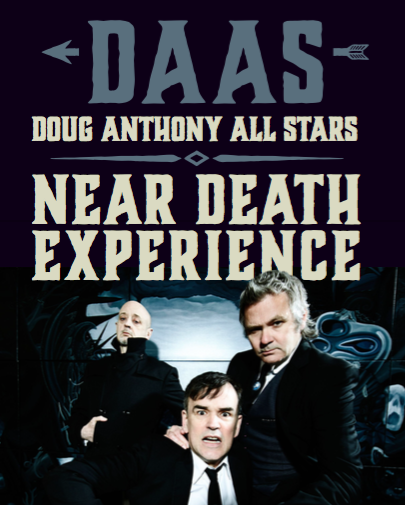 DAAS RETURN in their new show "Near Death Experience".
The International comedy team who revolutionised World Comedy with their trademark sex, violence, music and sex.
And now, their new gimmick – death.
Paul McDermott & Tim Ferguson team with DAAS mentor Paul 'Flacco' Livingston.
"The All Stars came back to the Edinburgh Fringe this year and their show was one of the greatest things I have ever witnessed."
[The Scotsman]
"Leave your knee-jerk liberalism at the door as political correctness flies out the window faster than a bullet train leaves Tokyo in this gloriously rude, crude show that's filled with crazy irreverence that is above all absolutely hilarious. DAAS are less 'boundary riding' and more boundary bounding."
[Edinburgh Guide]
"Proper, from-the-gut, I-can't-believe-they-just-said-that laughs!"
[London Times, 2016]
"Dark-as-hell humour!"
[British Theatre Guide]
"Radical and dangerous."
[The List, UK]
TOUR DATES 2018
HOBART
WHERE:
Theatre Royal
WHEN:
March 16 + 17
BOOKINGS: Click Here
Since their rebirth in 2013, DAAS & FLACCO have broken box-office records.
Their return to London & Edinburgh won the Edinburgh Spirit Of The Fringe Award, 2016.
Their musical comedy is more wicked than ever. Wracked by illness and age, their songs hit hard and fast.
Speaking from Prague, Paul McDermott said, 'Death approaches. We have nothing to lose.'
*Livingston is 'on the spectrum'.
*Ferguson is wheelchair-bound with MS.
*McDermott is Tim's primary carer.
You can imagine.
WARNING: Violence, Horror Themes, Sexual References, Hypnotism, Extreme-Conservative Values
DRESS CODE:
No Balaclavas
No Knives
No Thongs
WORLD MEDIA:
"Still brutally funny!" [LA Times]
"An amazing rebirth! Stunning!"
[JT Klein, LA Comedy]
"DAAS stand like angry gods over the comedy world."
[Sydney Morning Herald]
"Shambolic, unremitting evil … but funny." [Time Out, London]
"DAAS still reign supreme." [The Age]
"Unf*ckingbelievable." [Rolling Stone]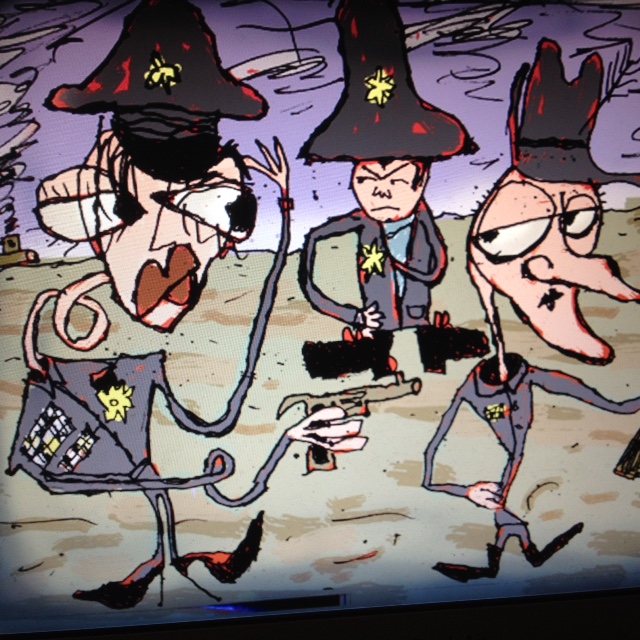 "Stark, raving genius!" [The New York Times]
"Shambolic, unremitting evil…. but funny." [Time Out, London]
"Flacco is a cross between Franz Kafka and Daffy Duck. The single most innovative act seen on the fringe in years." [The Guardian UK]
"(Super) funny." [Hokkaido Shimbun 北海道新聞の速報ニース]
"Never, ever again." [Irish Times]
For more tour details, see obsessive fans.