Character Building – The First Steps
The primary purpose of a comic character is to make us laugh. To do this, they must poke at us in clever but ultimately simple ways. We can't be sitting around after a punchline, reversal or stakes-raise trying to work out the reasons behind it.
A punchline punches.
A comic reversal spins on a dime.
Stakes rise in swift, clear increments.
This is not to suggest that a comic character can't survive an element of
mystery, even to themselves. Complexity and nuance have a place, but they operate best when they stem from clearly drawn character qualities.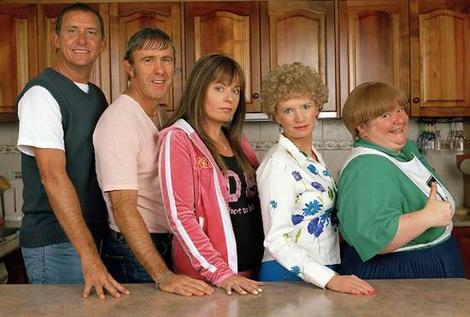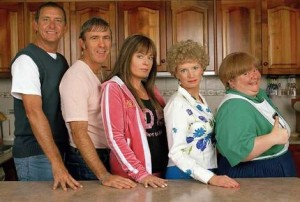 Creating a character demands not only the invention of their characterisation (the observable, external qualities of the character) but also of the things that drive them, their deep character. Their desires, fears and view of the world are the things that get them out of bed in the morning.
Characteristics (the qualities that constitute characterisation) fall broadly into four categories: role/s in life, physical attributes, status and home life. So a character might be defined in the following way:
• Role/s in life: police officer and father
• Physical attributes: tall, dark and handsome
• Status: a sergeant
• Home life: married to a capable woman who loves him
Comic characters, however, benefit from a juxtaposition of unlikely or incompatible characteristics. The cop above sounds like a perfect fellow—and for the purposes of a sitcom he might stay as he is just to irritate the less perfect males in the show. But in this guise he could only ever be a cameo. As a major character he's not going to last long.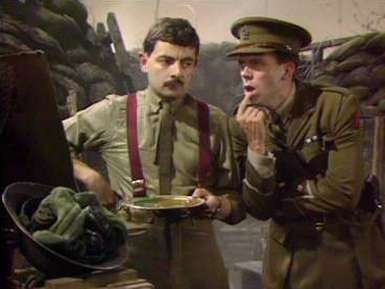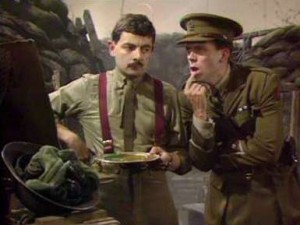 To make him funny in himself the characteristics above need to contradict each other. Sometimes a single incompatible quality can revolutionise a character. If, for example, the cop above is tall, dark and cross-eyed, his superhuman perfection is immediately undermined. A comic version of this character might look like this:
• Role/s in life: police officer and kleptomaniac
• Physical attributes: tall, dark and mono-browed
• Status: a former police commissioner who was demoted to the rank of sergeant
• Home life: married to a nymphomaniac he can never satisfy
The character may not need all these characteristics — any one of them is certain to make his life tougher — but the tougher his life is, the funnier it can be. When he is facing insurmountable odds at home (from his insatiable wife) and at work (from his partner, who enjoys pushing him around, and from his mono-brow which intimidates the innocent and guilty alike), then comedy's essential Hope Principle comes into play in the poor cop's life.
Having selected comic characteristics for all your characters, the next step is to plot their general history. One short paragraph is enough to get a handle on them: the character's life in a nutshell. They need room to grow and change in the writing, so don't get bogged down in details. Fiddle with minutiae and you'll end up in the yoga position known as 'the swan inspects its own colon'.
Next, the internal working of the comic character comes into play…
(Excerpt from 'The Cheeky Monkey – Writing Narrative Comedy' by Tim Ferguson [Currency Press])
For more, read 'The Cheeky Monkey – Writing Narrative Comedy' by Tim Ferguson (Currency Press)
Now available on iTunes and Kindle