IF MAGAZINE
Tim Ferguson on what's missing in Australian screenwriting
[Thu 03/10/2013 03:00:57]
By Emily Blatchford
According to Tim Ferguson, there is a massive issue with the screenwriting practices in Australia today.
"My focus at the moment is to change the way scripts are written in Australia," the comedian/television presenter/author tells IF. "There's something missing, and that thing is narrative comedy."
Author of comedy screenwriting manual 'The Cheeky Monkey', as well as a teacher of screenwriting practices, Ferguson is on a mission to get Aussie audiences laughing.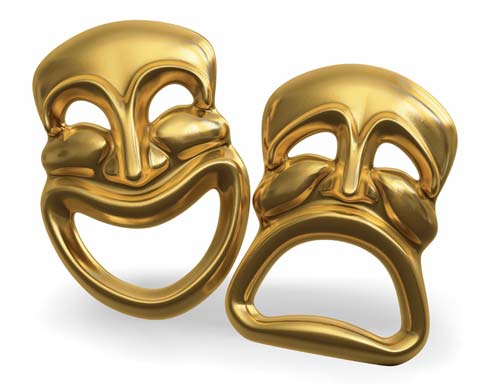 "At the moment, I am the only teacher for narrative comedy writing for TV, film, book and stage in the country," he says. "[That's] more than crazy; it explains why virtually every letter about Australian film to the newspapers laments the state of Australian film industry, saying 'Australians don't go to Australian films.'
That's not true. Australians go to comedies, they go to The Castle, Muriel's Wedding, Priscilla and more recently Red Dog.Seventeen of the 20 Aussie box office hits have been comedies. But Australians do not ever, and never will, want to go and see miserable, suicidal, preaching Australian tragedies. Life is too short for teary lectures."
This is not to say Ferguson is dismissing Australian drama – quite the opposite.
"My job is to remind screenwriters of the simple principle of drama," he says. "Drama is symbolised, as you know, as everyone knows, by the two masks. One is crying and one is laughing – that's the drama symbol. But until now Australian screenwriting courses and culture has only been generally obsessed with learning about the crying mask.
"Everyone assumes comedy is something you're a natural at and it can't be learnt. This is bogus," he continues. "Not only is it nonsense but it flies in the face of two thousand years of comedy writing. Only in Australia are people entirely ignorant that comedy is a craft. And the number of people who I meet in the screenwriting industry who will tell me that they won't do comedy because they want to talk about something important is bizarre. Is Life of Brian not important? Is Priscilla not talking about anything important? Is Muriel's Wedding all fluff and nonsense and cotton wool?
"Comedy is vital for all screenwriters. It is not a genre. It is the other half of writing. It is the other mask."
Tim Ferguson lectures at RMIT University & AFTRS in comedy and screenwriting.