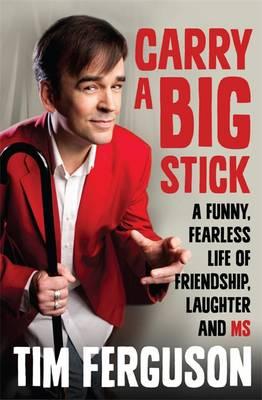 CLICK HERE FOR VIDEO: TIM SPEAKS ABOUT HIS BOOK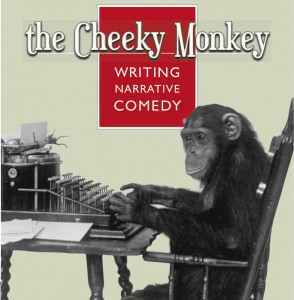 "The funniest, smartest autobiography ever!"
Tim Ferguson was a star of the international comedy circuit. Along with Paul McDermott and Richard Fidler he was part of the edgy, provocative and very funny Doug Anthony All Stars (DAAS). In 1994 they were at the height of their powers. The three mates had become rock stars of comedy.
Then, all of a sudden, he woke up one morning and his whole left side wouldn't work. He'd had a lurking suspicion that something was wrong and after more episodes he went to a doctor thinking he'd be told to change his diet and get more sleep. It wasn't so simple. An eventual diagnosis of multiple sclerosis (MS) meant Tim had to create a new life.
Carry a Big Stick is a chance for Tim to tell his story. It's a funny journey filled with dark secrets of network TV and wild tales of comedy touring… and the developing of a new theory of comedy.
The book reveals how Tim has survived the challenges in his life to become a world-leading academic teacher of narrative comedy.
Funny, fearless and inspiring – Carry A Big Stick delights readers with Tim's wit and wisdom.
For anyone facing a challenge, this book offers hope and humour.

'Like an extended stand-up routine full of manic humour, pathos and defiance, Ferguson's story holds the reader captive to the end.' – The Saturday Age
TO ORDER A COPY OF "CARRY A BIG STICK" AT BOOKTOPIA – CLICK HERE
TO ORDER A COPY ON iTUNES –
CLICK HERE
TO ORDER A COPY ON AMAZON & KINDLE:
CLICK HERE
TO GET THE KOBO e-BOOK
CLICK HERE