Sketch and Stand Up Comedy Masterclass
Whether you've got five minutes of stage time, or a smart phone and a YouTube account, you have the resources to make an audience laugh.
Tim Ferguson's Masterclass in Sketch and Stand Up Comedy is designed specifically for those who write sketch comedy and stand up. It covers ancient and fixed principles of joke writing, and how to make even the briefest amount of stage time a stand out moment for your audience.
The skills taught in this course are essential in all short form comedy, and are transferable across mediums. The day will be split between sketch and stand up and touch on associated forms such as musical comedy and internet videos.
If you're planning your next stand up gig, festival show, or your next revue, this is a course for you.
WHEN:
10.00am – 4.30pm
Saturday 12 October, 2013
WHERE:
The Green Room Lounge, Enmore – Sydney
COST: $195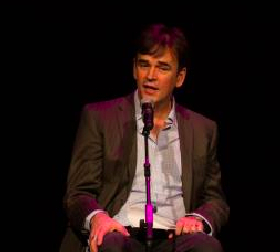 "Attending Tim's Cheeky Monkey comedy writing workshop taught me more than years of self-study and practise. Highly recommended."
[Richard Lindesay, Comedian]